IVIRMA's scientific innovation continues to revolutionize the industry
IVI was founded in 1990 by Professors José Remohí and Antonio Pellicer, and became a leader in fertility treatment in Europe and Latin America.
Its success rates have been one of the best in the sector since its inception, thanks to its continuous efforts in the teaching and research fields, which have put this company on the international vanguard of fertility care.
​​​​​​​RMA was founded in 1999 by Drs. Paul Bergh, Richard Scott and Michael Drews, quickly becoming a leader in reproductive medicine in the United States.
​​​​​​​Its success rates were consistently higher than the national average, thanks to cutting-edge research and state-of-the-art technology, and the group was soon recognized as a leader in the Americas.
​​​​​​​​​​​​​​IVI and RMA merged in 2017, a turning point that transformed the assisted reproduction industry, creating the only global company in Europe, the United States and Latin America. The company is expected to finish 2019 with 65 clinics and more than 67,000 assisted reproduction treatments.
​​​​​​​IVI and RMA both place great importance on research, high-quality scientific results, and a common culture with a single objective: to achieve the best results for patients.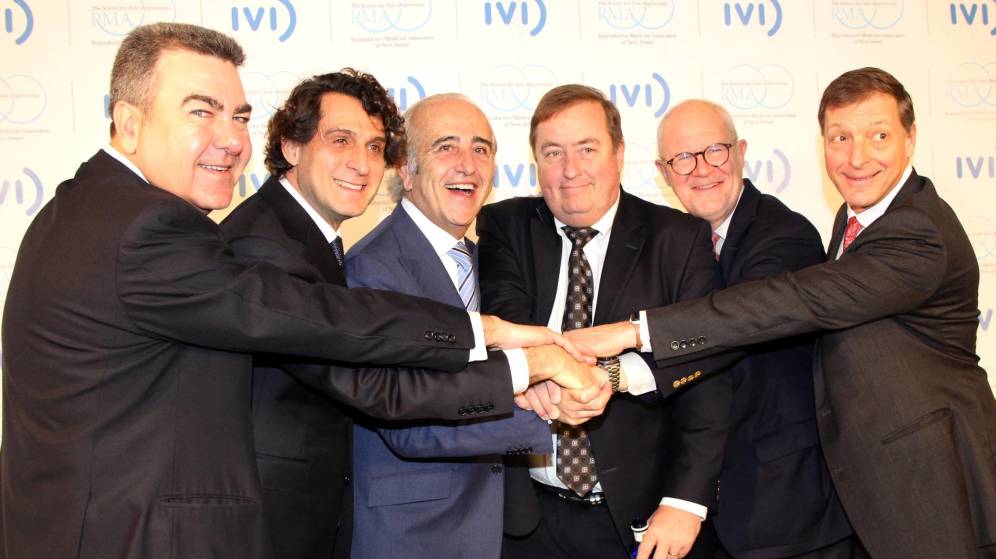 1994
ICSI with Testicular biopsy
1995
Pregnancy from frozen testicular sperm
1996
Cytoplasmic transfer for poor oocyte quality
2005
Clinical metabolomic assessment of spent culture media to predict delivery
2007
Cryotop oocyte vitrification study
2008
Rapid 24 chromosome PGT-A pregnancy
2010
Baby born after using Embryoscope data for embryo selection
2013
Trial showing that single embryo transfer with PGT-A attains equivalent pregnancy rates to multiple embryo transfers
2013
Trial evaluating the safety of embryo biopsy
2013
Prospective assessment of the predictive value of PGT-A results non-selection study
2014
Study showing IVF babies as healthy / healthier than non-IVF babies, etc.
2016
Trial using NexGen sequencing-based PGT-A
2018
Trial evaluating autologous mitochondrial transfer to oocytes
2018
Three pregnancies from ovarian rejuvenation / activation
2019
NexGen PGT-a non-selection study:
Demonstrates extreme high predictive value of aneuploidy screening results, and is only validated assay in the world.
2019
Prospective study demonstrating stimulated IVF as safe as natural cycle IVF